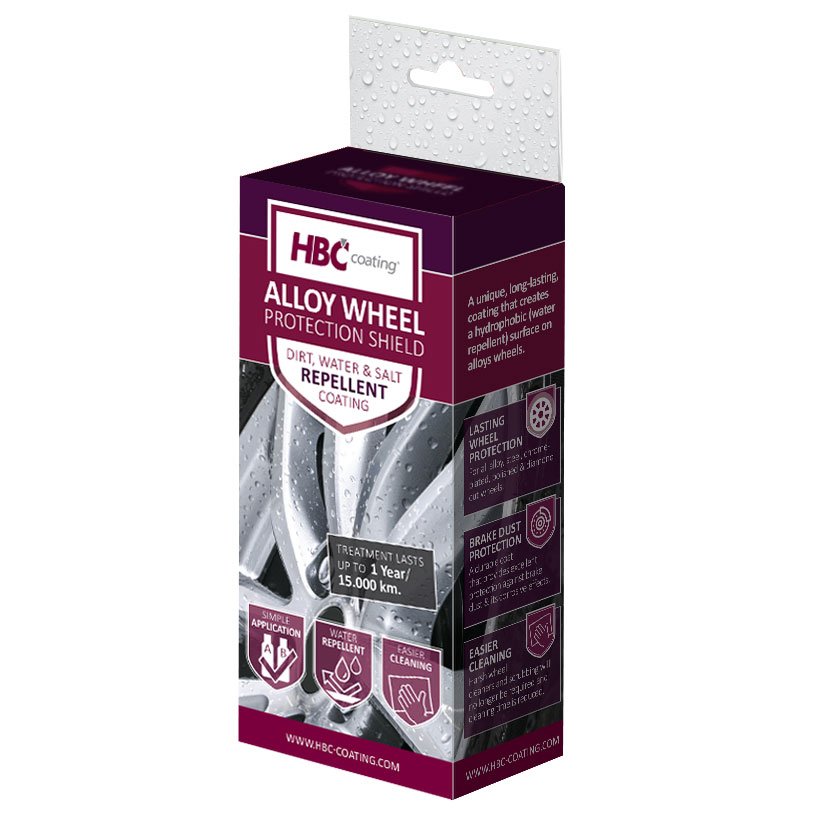 The best protection you can give your wheel rims. It is a revolutionary product giving the surface previously unseen properties. The coating particles create a thin, invisible, protective membrane on the surface, so that water, dirt, brake dust, etc., cannot stick. Clean with water only.
Alloy Wheel Protection Shield Package
Benefits:
Easy and fast application
No visual changes
Save time and money on cleaning
Brake dust and dirt cannot get burnt on
The kit is enough for about 6 wheel rims.
After the sealing coat is applied, cleaning is with water and a soft brush.


Easier cleaning of wheels 
Harsh wheel cleaners and scrubbing will no longer be required and cleaning time is reduced.

Brake dust protection
A durable coat that provides excellent protection against brake
dust & its corrosive effects.

Lasting wheel protection
For all alloy, steel, chrome-plated, polished & diamond cut wheels.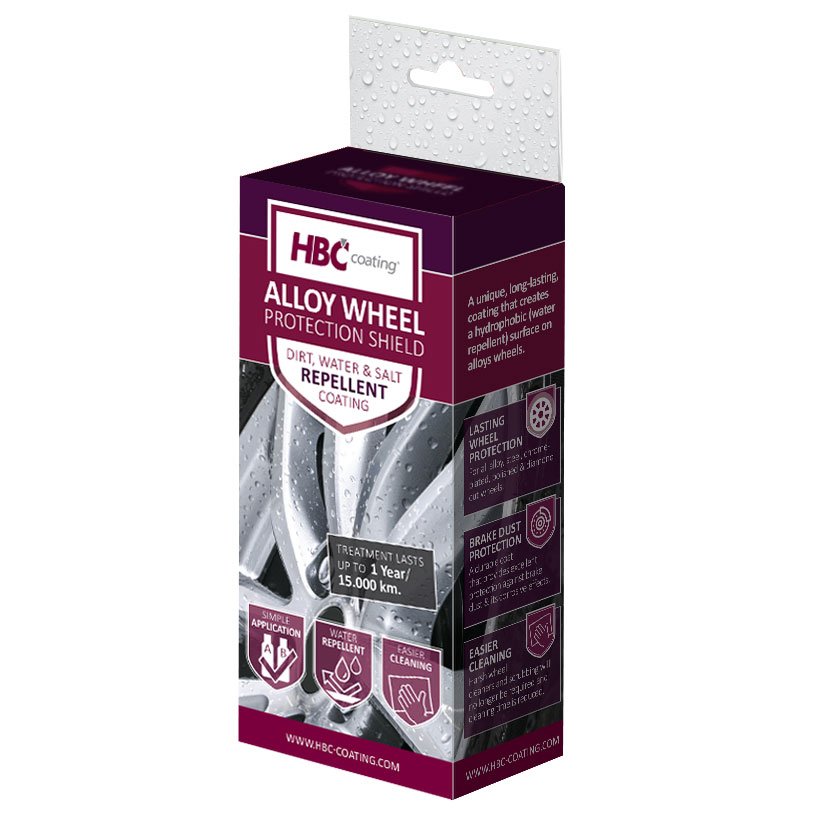 Complete Package - Everything you need!
The package includes everything that is needed to coat your windscreen.
Alloy Wheel Protection Shield – Cleaner (100 ml)
Alloy Wheel Protection Shield – Coat (100 ml)
Applicator sponge
Soft cloth

Type of Repairs
Polished, Painted, Steel and Chrome-plated wheel rims

Number of Coatings (avg.)
6 wheels/rims

Durability (avg.)
Approximately 1 year