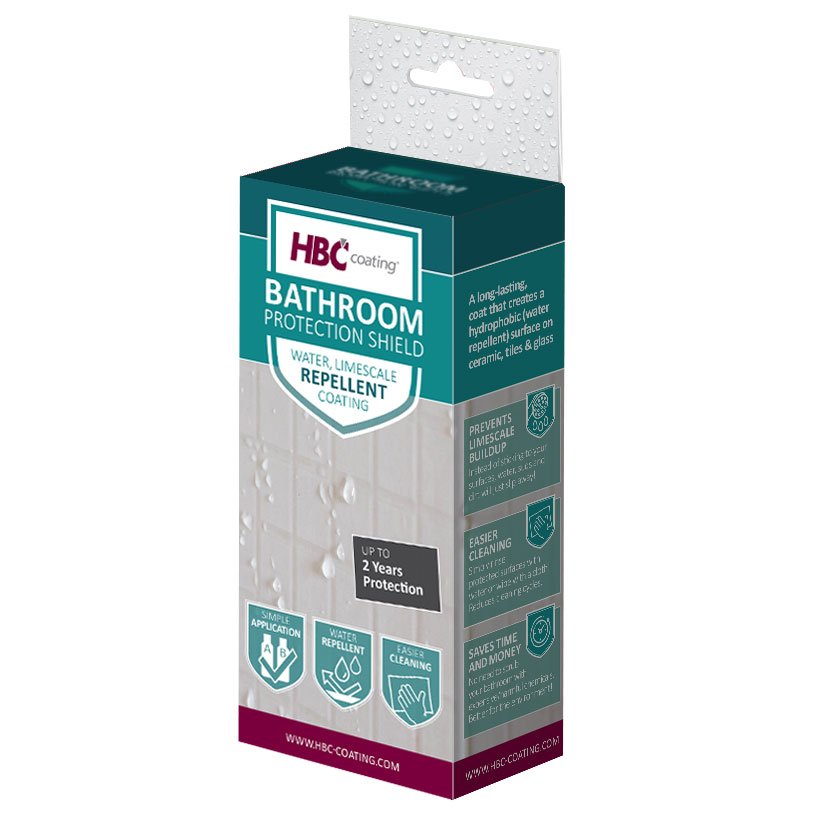 Bathroom Protection Shield Package
The product is specifically designed for bathrooms. After treatment the surface will repel water and oily liquids. Additionally, for example lime scale and soap will not "take root". The daily cleaning is made considerably easier. The consumption of detergents is reduced by approximately 95%.


Easier bathroom cleaning
Simply rinse protected surfaces with water or wipe with a cloth! Reduces cleaning cycles.

Prevents limescale buildup
Instead of sticking to your surfaces, water, suds and dirt will just slip away!

Saves time and money
No need to scrub your bathroom with expensive/harmful chemicals. Better for the environment!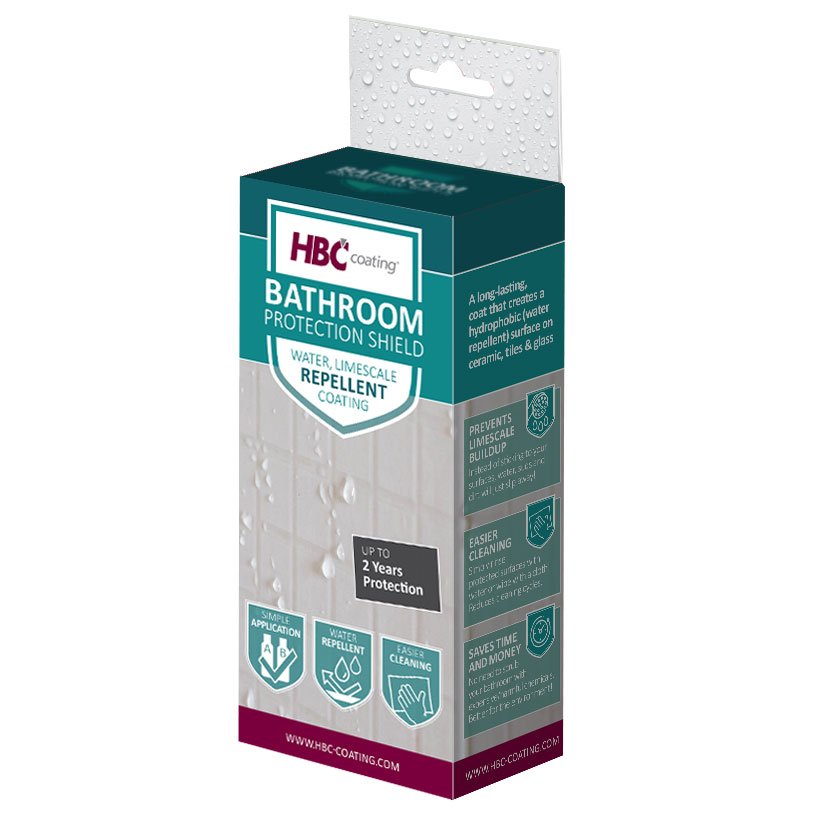 Complete Package - Everything you need!
The package includes everything that is needed to coat your bathroom.
Bathroom Protection Shield – Cleaner (100 ml)
Bathroom Protection Shield – Coat (100 ml)
Applicator sponge
Soft cloth

Type of Repairs
Shower, Tiles, Skins, Bath and Toilet

Number of Coatings (avg.)
10-15 sqm

Durability (avg.)
Up to 2 years