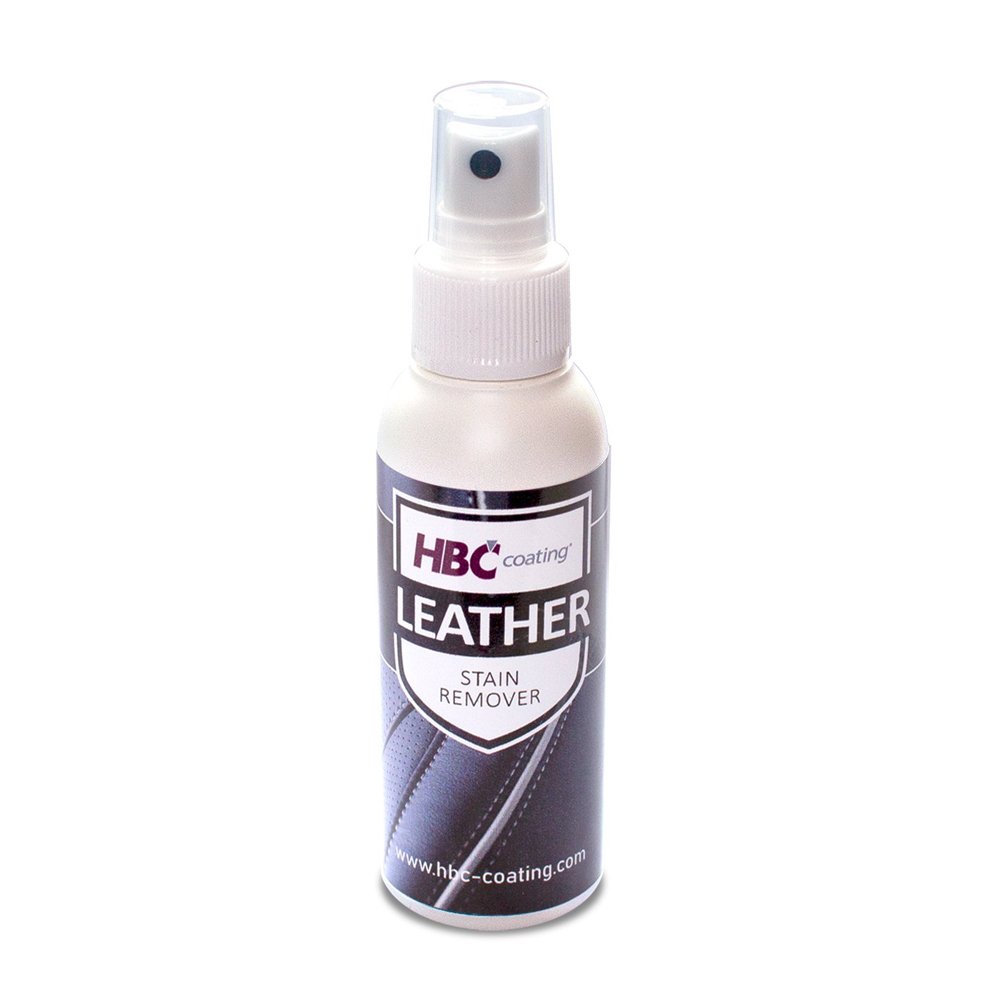 Leather Stain Remover
is a powerful and Effective cleaner for all type of stains on leather and PVC.

Type of Cleaning
All leather & PVC types, except nubuck & suede

Number of Cleanings (avg.)
1 car

Time of Cleaning (avg.)
1 min.
Depending on size of stain
1. Please wear latex gloves while using the product.
2. Shake the bottle well before using.
3. Apply a little HBC Stain remover on a clean cloth.
4. Test the colour resistance of the leather on a hidden spot.
5. Rub lightly on the leather to see if there is no colour transfer onto the cloth.
6. If this test is OK, rub lightly with the cloth over the stained area.
7. If needed, treat the stained area once more, checking regularly that no colour is transferred onto the cloth.
8. Wipe the excess foam and the soiling away with a soft white cotton cloth.
9. Wipe with a dry cloth and let dry fully