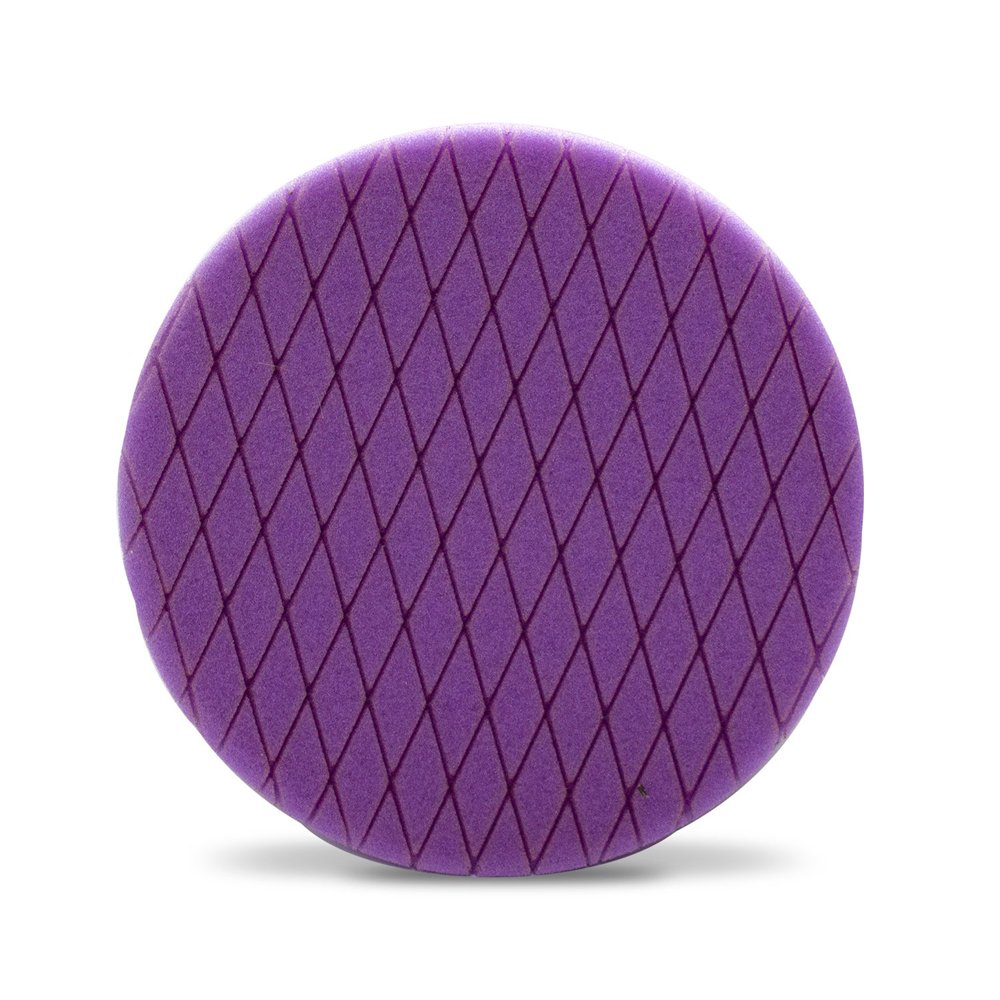 New generation
of intelligent Polish Pads
combines the advantages of foam & natural lambswool pads! 3D DIAMOND design increases the surface area of the polishing pad significantly.
---
Allows you to storage compound within the pad doing the polishing.
---
Higher speeds (RPM) possible and noticeable reduction in actual polishing time.
---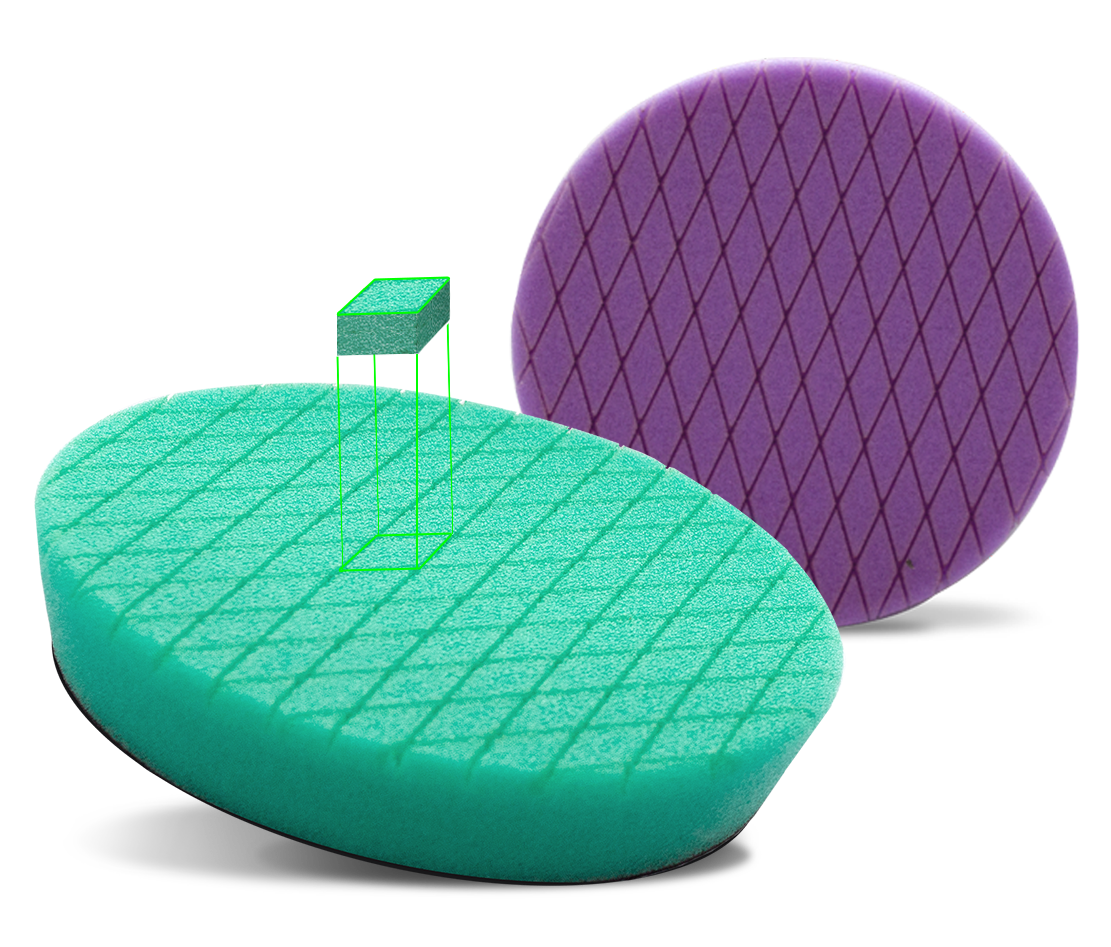 Open cell foam pads. Lower temperature build-up of the paint surface.
---
Enhanced cutting performance and greater yield of the abrasive grains.
---
Intuitive / easy to use
1. Green Pad & Polish
2. Purple Pad & Polish.
---