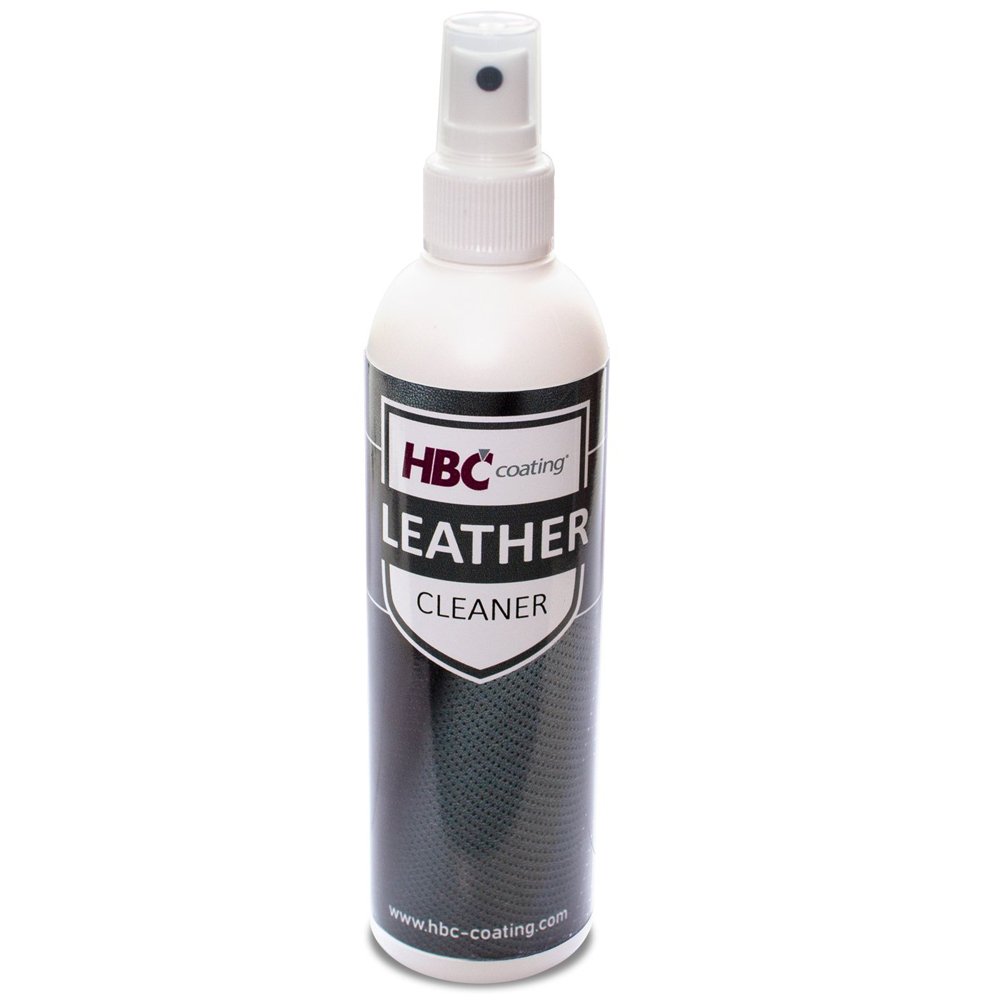 Leather Cleaner, strong contains a highly effective detergent for cleaning pigmented leather upholstery like car, motorcycle, boat, airplane and sofa seats. It can also be used on other resistant leather articles like shoes and handbags. It is not suitable for aniline leathers, nubuck or suede. If you have a delicate skin or if you use frequently HBC Leather Cleaner, strong, please wear latex gloves while using the product.

Type of Cleaning
All leather types

Number of Cleanings (avg.)
Approximately 8 seats

Time of Cleaning (avg.)
10 min.
Depending on size of leather
Leather Cleaner
The Leather Cleaner can be used both with our Microfiber cloth and other accessories
How to use it?
Instructions for use:
1. Shake the bottle well before using.
2.  Pre-test the colorfastness on a hidden area.
3. Put HBC Leather Cleaner, strong onto a soft sponge and produce foam by squeezing it repeatedly.
4. Clean the area without rubbing.
5. Wipe the excess foam and the soiling away with a soft white cotton cloth.
6. Dry with a dry cloth and let dry fully.