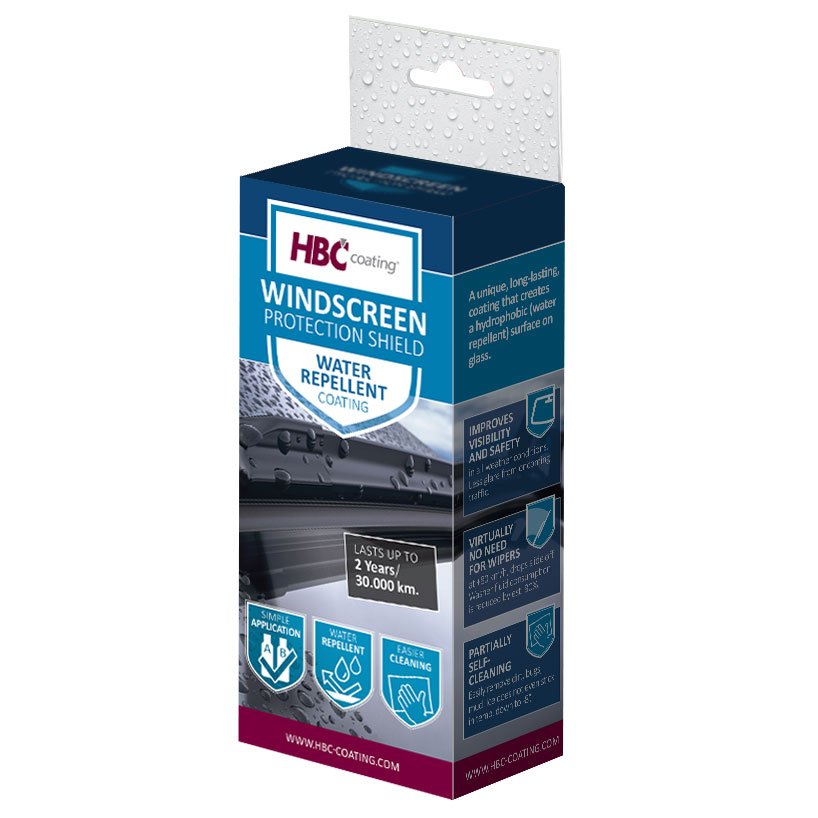 Is a chemically manufactured coating that gives car glass brand new properties. The surface tension changes so that rainwater and other liquids run off. Insects and dirt disappear when it rains, and you obtain a partially self-cleaning windscreen and a great saving of washer fluid, as well as less wear on the wipers.
The treatment lasts up to 30,000 km.
Windscreen Protection Shield Package
Many vehicles on the road today have poor visibility when it is rains. Therefore, it is importen to use to best windscreen coating! This  increases safety while driving in the rain.


Partially self-cleaning
Easily remove dirt, bugs, mud. Ice does not even stick in temp. down to -8°.

Virtually no need for wipers
At +80 km/h, drops slide off. Washer fluid consumption is reduced by est. 80%.

Improves visibility and safety
In all weather conditions. Less glare from oncoming traffic.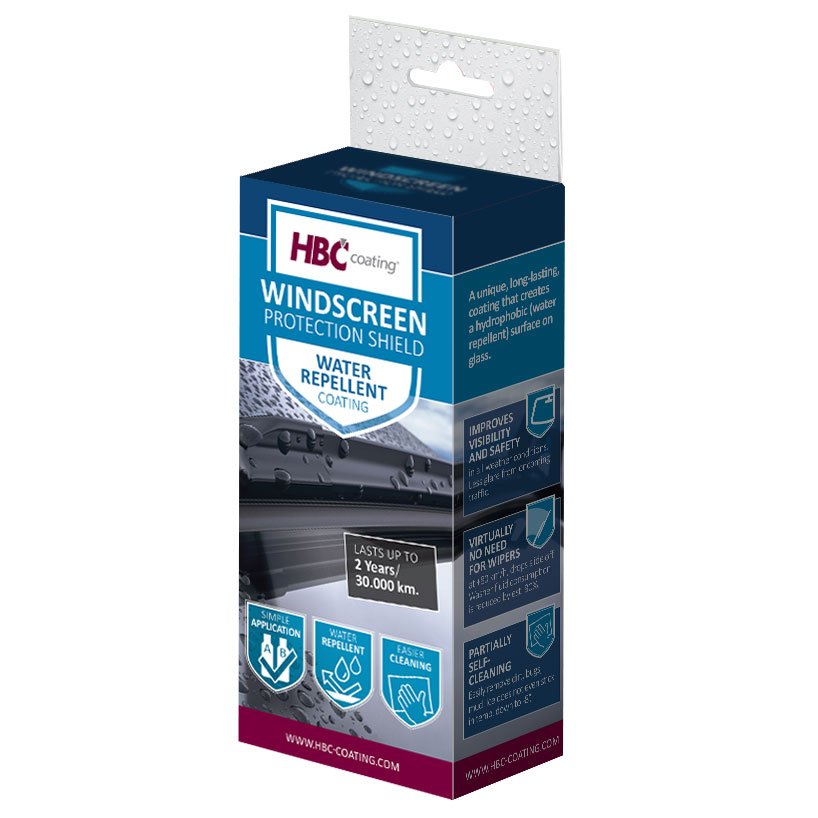 Complete Package
The package includes everything that is needed to coat your windscreen.
Windscreen Protection Shield – Cleaner (100 ml)
Windscreen Protection Shield – Coat (100 ml)
Applicator sponge
Soft cloth

Type of application
All windscreens and glass surfaces

Number of Coatings (avg.)
Depends on the size of the surfaces

Durability (avg.)
Up to 30,000 km.