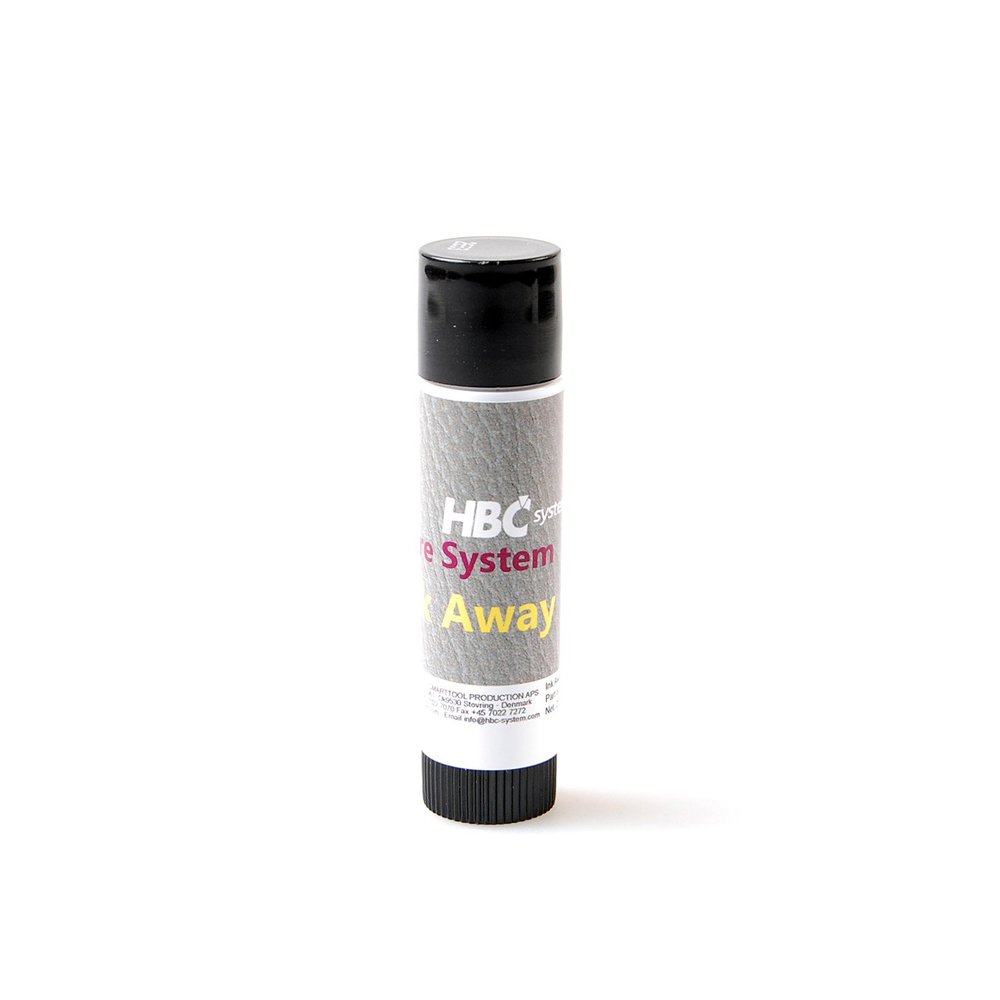 HBC Ink Remover eliminates stains and pen marks, ink and lipstick from pigmented leather.
Type of Repairs
All types of leather, except nubuck, suede or aniline leather.
Number of Repairs (avg.)
25-30
Time of Repairs (avg.)
30 min.
Depending on repair size
How to use?
Watch the video of follow the below instructions:
1. Remove the screw cap and push up the tip about 4 mm out of the tube, unscrewing it.
2. Pre-test on a concealed area.
3. Pass the HBC Ink Remover stick repeatedly over the point to be cleaned, pressing gently.
4. Let the product work on the stain for about 30 seconds.
5. Wipe off HBC Ink Remover with a soft dry cloth.
6. Clean with Leather Cleaner.
7. Apply HBC Leather Guard, rubbing the leather gently with circular movements, then let it dry.
Do not use on nubuck, suede or aniline leather.