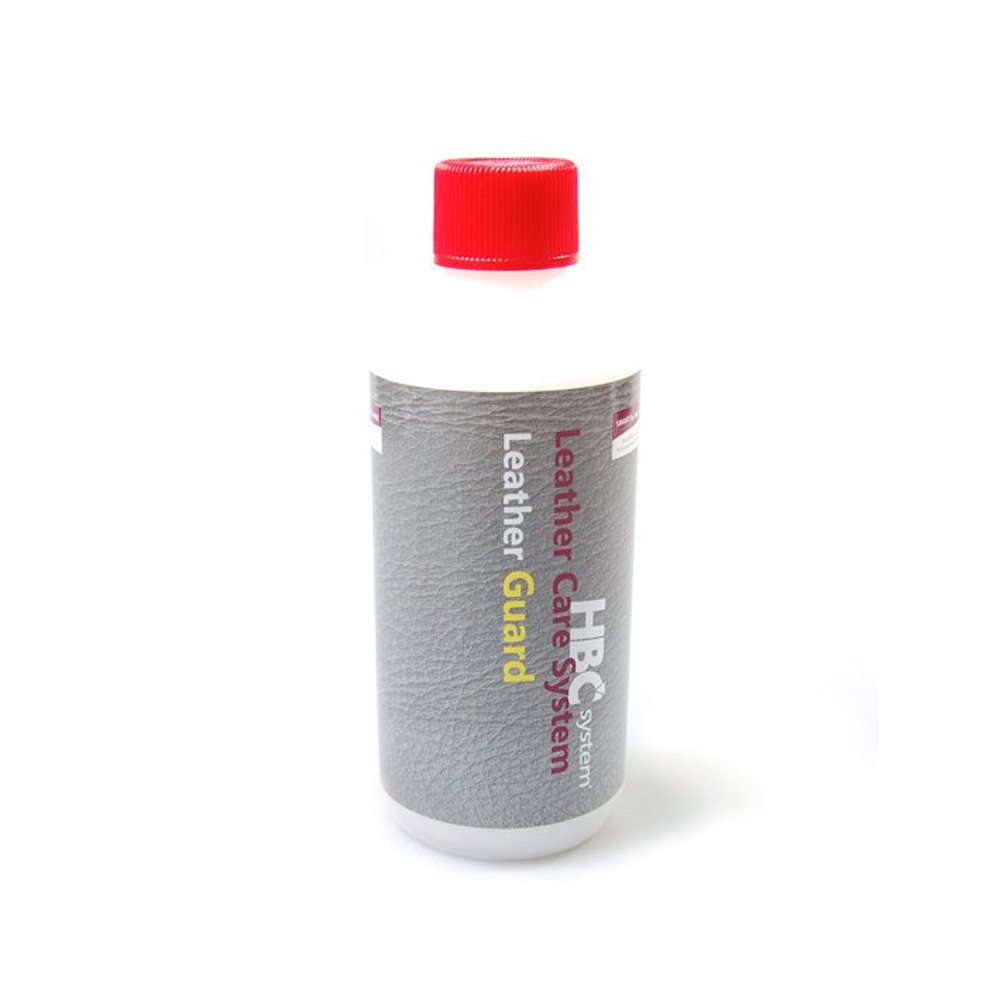 HBC Leather Guard is a water based protection cream for all leather types, except nubuck and suede. HBC Leather Guard protects against oil, water and alcohol based stains as well as everyday dirt and grime.
It will also keep your leather lovely and soft, and when used regularly prevents pigmented leather from cracking.
We recommend your leather is cleaned and re-protected at least every six months.
Aniline leather placed in rooms subject to heavier use may need cleaning more regularly and more thoroughly.
Type of Coating
All leather types, except nubuck & suede
Number of Coating (avg.)
Approximately 8 seats
Durability (avg.)
Approximately 1 year
How to use?
Watch the video of follow the below instructions:
1. Shake the bottle well before use.
2. Pre-test on a concealed area.
3. Put a small amount of HBC Leather Guard onto a soft, clean cloth and apply to the surface of the leather evenly.
Repeat on areas subject to heavy use.
4. Leave about 30 minutes to dry.
5. Buff the leather lightly with a clean soft cloth.
Keep at room temperature. Keep out of the reach of children.